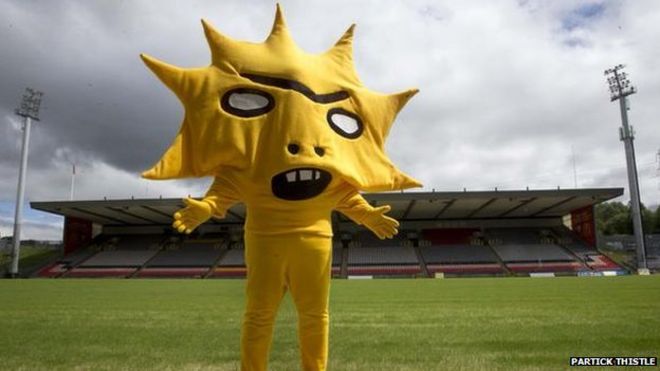 The above is the new mascot for Partick Thistle designed by Turner prize nominated artist David Shrigley.
However ...
If I were a 10 year old and saw that heading in my direction, perhaps I'd be terrified! Just as well I'm not 10 then I guess.
but in other places they ARE taking him seriously -
I mean ... it IS deadly serious - compared to Burton Albion's mascot that is!
Gee, what do you make of it, boys and girls?